About Us
Pizza Perfect (CastleBromwich) is a Pizza takeaway in Birmingham. Why don't you try our Burgers Special Offer or Chicken Tikka Kebab?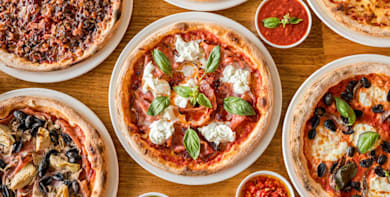 Reviews
260 reviews
matt
"Food was perfect mine did not come with a pepperoni stuffed crust as asked for but was still just as good"
23/05/2020
Blake
"This place is my new favourite spot! Excellent food and service every time!"
19/05/2020
kerry
"Lovely food but these barcodes are a headache why give barcodes for discounts if there's no scanner to scan em on? Absolutely pointless!"
18/05/2020
Claire
"Foods always on time hot and fresh"
16/05/2020
Menu
Char Grilled Handmade Beef Burger - Meal
£4.49
Char Grilled Handmade Beef Burger Single
£2.50
Char Grilled Handmade Beef Burger Double
£3.49
Cheese Tomato Pizza 8" Small
100% Mozzarella cheese & tomato sauce
£5.49
Cheese Tomato Pizza 10" Regular
100% Mozzarella cheese & tomato sauce
£9.50
Cheese Tomato Pizza 12" Large
100% Mozzarella cheese & tomato sauce
£12.50
Cheese Tomato Pizza 14" X-Large
100% Mozzarella cheese & tomato sauce
£14.99
Cheese & Mushroom Pizza 8" Small
£5.49
Cheese & Mushroom Pizza 10" Regular
£9.50
Cheese & Mushroom Pizza 12" Large
£12.50
Cheese & Mushroom Pizza 14" X-Large
£14.99
Mexican Pizza 8" Small
Mixed beef & jalapenos
£5.49
Mexican Pizza 10" Regular
Mixed beef & jalapenos
£9.50
Mexican Pizza 12" Large
Mixed beef & jalapenos
£12.50
Mexican Pizza 14" X-Large
Mixed beef & jalapenos
£14.99
Hawaiian Pizza 8" Small
Ham & pineapple
£5.49
Hawaiian Pizza 10" Regular
Ham & pineapple
£9.50
Hawaiian Pizza 12" Large
Ham & pineapple
£12.50
Hawaiian Pizza 14" X-Large
Ham & pineapple
£14.99
Donner Pizza 8" Small
Donner meat & onion
£5.49
Donner Pizza 10" Regular
Donner meat & onion
£9.50
Donner Pizza 12" Large
Donner meat & onion
£12.50
Donner Pizza 14" X-Large
Donner meat & onion
£14.99
Seafood Pizza 8" Small
Tuna & prawns
£5.49
Seafood Pizza 10" Regular
Tuna & prawns
£9.50
Seafood Pizza 12" Large
Tuna & prawns
£12.50
Seafood Pizza 14" X-Large
Tuna & prawns
£14.99
Chicken & Pineapple Pizza 8" Small
£5.49
Chicken & Pineapple Pizza 10" Regular
£9.50
Chicken & Pineapple Pizza 12" Large
£12.50
Chicken & Pineapple Pizza 14" X-Large
£14.99
Pepperoni & Pineapple 8" Small
£5.49
Pepperoni & Pineapple 10" Regular
£9.50
Pepperoni & Pineapple 12" Large
£12.50
Pepperoni & Pineapple 14" X-Large
£14.99
Farmhouse Pizza 8" Small
Ham & mushrooms
£5.49
Farmhouse Pizza 10" Regular
Ham & mushrooms
£9.50
Farmhouse Pizza 12" Large
Ham & mushrooms
£12.50
Farmhouse Pizza 14" X-Large
Ham & mushrooms
£14.99
Sausage & Beans Pizza 8" Small
£5.49
Sausage & Beans Pizza 10" Regular
£9.50
Sausage & Beans Pizza 12" Large
£12.50
Sausage & Beans Pizza 14" X-Large
£14.99
Pepperoni Pizza 8" Small
Double sliced pepperoni
£5.49
Pepperoni Pizza 10" Regular
Double sliced pepperoni
£9.50
Pepperoni Pizza 12" Large
Double sliced pepperoni
£12.50
Pepperoni Pizza 14" X-Large
Double sliced pepperoni
£14.99
Chicken & Sweetcorn Pizza 8" Small
£5.49
Chicken & Sweetcorn Pizza 10" Regular
£9.50
Chicken & Sweetcorn Pizza 12" Large
£12.50
Chicken & Sweetcorn Pizza 14" X-Large
£14.99
Darbar Pizza 8" Small
Chicken tikka, red onion, green peppers, sweetcorn, herbs
£5.49
Darbar Pizza 10" Regular
Chicken tikka, red onion, green peppers, sweetcorn, herbs
£9.50
Darbar Pizza 12" Large
Chicken tikka, red onion, green peppers, sweetcorn, herbs
£12.50
Darbar Pizza 14" X-Large
Chicken tikka, red onion, green peppers, sweetcorn, herbs
£14.99
Tandoori Chicken Pizza 8" Small
Tandoori chicken, onions, keema, green peppers & herbs
£5.49
Tandoori Chicken Pizza 10" Regular
Tandoori chicken, onions, keema, green peppers & herbs
£9.50
Tandoori Chicken Pizza 12" Large
Tandoori chicken, onions, keema, green peppers & herbs
£12.50
Tandoori Chicken Pizza 14" X-Large
Tandoori chicken, onions, keema, green peppers & herbs
£14.99
Chicken Special Pizza 8" Small
Chicken, mushroom, sweetcorn & pineapple
£5.49
Chicken Special Pizza 10" Regular
Chicken, mushroom, sweetcorn & pineapple
£9.50
Chicken Special Pizza 12" Large
Chicken, mushroom, sweetcorn & pineapple
£12.50
Chicken Special Pizza 14" X-Large
Chicken, mushroom, sweetcorn & pineapple
£14.99
Chicken Feast Pizza 8" Small
Plain chiken, tandoori chiken, chiken tikka
£5.49
Chicken Feast Pizza 10" Regular
Plain chiken, tandoori chiken, chiken tikka
£9.50
Chicken Feast Pizza 12" Large
Plain chiken, tandoori chiken, chiken tikka
£12.50
Chicken Feast Pizza 14" X-Large
Plain chiken, tandoori chiken, chiken tikka
£14.99
Meat Plus Pizza 8" Small
Pepperoni, chicken, sweetcorn, pineapple & green peppers
£5.49
Meat Plus Pizza 10" Regular
Pepperoni, chicken, sweetcorn, pineapple & green peppers
£9.50
Meat Plus Pizza 12" Large
Pepperoni, chicken, sweetcorn, pineapple & green peppers
£12.50
Meat Plus Pizza 14" X-Large
Pepperoni, chicken, sweetcorn, pineapple & green peppers
£14.99
Hot & Spicy Pizza 8" Small
Onions, spicy beef, pepperoni, jalapenos
£5.49
Hot & Spicy Pizza 10" Regular
Onions, spicy beef, pepperoni, jalapenos
£9.50
Hot & Spicy Pizza 12" Large
Onions, spicy beef, pepperoni, jalapenos
£12.50
Hot & Spicy Pizza 14" X-Large
Onions, spicy beef, pepperoni, jalapenos
£14.99
Mix Grill Pizza 8" Small
Sheesh kebab, chicken tikka, onions & green peppers
£5.49
Mix Grill Pizza 10" Regular
Sheesh kebab, chicken tikka, onions & green peppers
£9.50
Mix Grill Pizza 12" Large
Sheesh kebab, chicken tikka, onions & green peppers
£12.50
Mix Grill Pizza 14" X-Large
Sheesh kebab, chicken tikka, onions & green peppers
£14.99
Double Spicy Pizza 8" Small
Spicy chicken, green chillies, onions & jalapenos
£5.49
Double Spicy Pizza 10" Regular
Spicy chicken, green chillies, onions & jalapenos
£9.50
Double Spicy Pizza 12" Large
Spicy chicken, green chillies, onions & jalapenos
£12.50
Double Spicy Pizza 14" X-Large
Spicy chicken, green chillies, onions & jalapenos
£14.99
Vegetarian Pizza 8" Small
Onions, mushrooms, sweetcorn & green peppers
£5.49
Vegetarian Pizza 10" Regular
Onions, mushrooms, sweetcorn & green peppers
£9.50
Vegetarian Pizza 12" Large
Onions, mushrooms, sweetcorn & green peppers
£12.50
Vegetarian Pizza 14" X-Large
Onions, mushrooms, sweetcorn & green peppers
£14.99
Spicy Vegetarian Pizza 8" Small
Green Chillies, onions, green peppers & jalapenos
£5.49
Spicy Vegetarian Pizza 10" Regular
Green Chillies, onions, green peppers & jalapenos
£9.50
Spicy Vegetarian Pizza 12" Large
Green Chillies, onions, green peppers & jalapenos
£12.50
Spicy Vegetarian Pizza 14" X-Large
Green Chillies, onions, green peppers & jalapenos
£14.99
Garlic Chicken Pizza 8" Small
Chicken, garlic, mushroom & sweetcorn
£5.49
Garlic Chicken Pizza 10" Regular
Chicken, garlic, mushroom & sweetcorn
£9.50
Garlic Chicken Pizza 12" Large
Chicken, garlic, mushroom & sweetcorn
£12.50
Garlic Chicken Pizza 14" X-Large
Chicken, garlic, mushroom & sweetcorn
£14.99
Meaty Pizza 8" Small
Pepperoni, spicy beef, chicken & ham
£5.49
Meaty Pizza 10" Regular
Pepperoni, spicy beef, chicken & ham
£9.50
Meaty Pizza 12" Large
Pepperoni, spicy beef, chicken & ham
£12.50
Meaty Pizza 14" X-Large
Pepperoni, spicy beef, chicken & ham
£14.99
Caribbean Pizza 8" Small
Chicken, pineapple & sweetcorn
£5.49
Caribbean Pizza 10" Regular
Chicken, pineapple & sweetcorn
£9.50
Caribbean Pizza 12" Large
Chicken, pineapple & sweetcorn
£12.50
Caribbean Pizza 14" X-Large
Chicken, pineapple & sweetcorn
£14.99
Masala Fish Pizza 8" Small
Masala fish, sweetcorn, onions
£5.49
Masala Fish Pizza 10" Regular
Masala fish, sweetcorn, onions
£9.50
Masala Fish Pizza 12" Large
Masala fish, sweetcorn, onions
£12.50
Masala Fish Pizza 14" X-Large
Masala fish, sweetcorn, onions
£14.99
Keema Pizza 8" Small
Mince meat, peppers, onions & herbs
£5.49
Keema Pizza 10" Regular
Mince meat, peppers, onions & herbs
£9.50
Keema Pizza 12" Large
Mince meat, peppers, onions & herbs
£12.50
Keema Pizza 14" X-Large
Mince meat, peppers, onions & herbs
£14.99
Create Your Own Pizza 8" Small
Any 4 toppings
£5.49
Create Your Own Pizza 10" Regular
Any 4 toppings
£9.50
Create Your Own Pizza 12" Large
Any 4 toppings
£12.50
Create Your Own Pizza 14" X-Large
Any 4 toppings
£14.99
Perfect Pizza Special 8" Small
Onions, green peppers, sweetcorn, chicken tikka & mince meat
£5.49
Perfect Pizza Special 10" Regular
Onions, green peppers, sweetcorn, chicken tikka & mince meat
£9.50
Perfect Pizza Special 12" Large
Onions, green peppers, sweetcorn, chicken tikka & mince meat
£12.50
Perfect Pizza Special 14" X-Large
Onions, green peppers, sweetcorn, chicken tikka & mince meat
£14.99
Half & Half Pizza 8" Small
£5.49
Half & Half Pizza 10" Regular
£9.50
Half & Half Pizza 12" Large
£12.50
Half & Half Pizza 14" X-Large
£14.99
Masala Fish Kebab In Naan
£3.99
Masala Fish Kebab In Pitta
£3.99
Masala Fish Kebab With Fries
£3.99
Special Kebab
Served with lamb donner, chicken donner, sheesh kebab & regular fries
£6.50
Lamb Donner Kebab In Naan
£3.99
Lamb Donner Kebab In Pitta
£3.99
Lamb Donner Kebab With Fries
£3.99
Chicken Donner Kebab In Naan
£4.49
Chicken Donner Kebab In Pitta
£4.49
Chicken Donner Kebab With Fries
£4.49
Mixed Grill Pizza 10" Deep Pan
Mixed Grill Pizza 10" Thin Crust
Mixed Grill Pizza 12" Deep Pan
Mixed Grill Pizza 12" Thin Crust
Mixed Grill Pizza 14" Deep Pan
Mixed Grill Pizza 14" Thin Crust
Panini Just Cheese & Tomato
Perfect Pizza Special 10" Deep Pan
Perfect Pizza Special 10" Thin Crust
Perfect Pizza Special 12" Deep Pan
Perfect Pizza Special 12" Thin Crust
Perfect Pizza Special 14" Deep Pan
Perfect Pizza Special 14" Thin Crust
Tandoori Chicken 10" Deep Pan
Tandoori Chicken 10" Thin Crust
Tandoori Chicken 12" Deep Pan
Tandoori Chicken 12" Thin Crust
Tandoori Chicken 14" Deep Pan
Tandoori Chicken 14" Thin Crust
Spicy Vegetarian 10" Deep Pan
Spicy Vegetarian 10" Thin Crust
Spicy Vegetarian 12" Deep Pan
Spicy Vegetarian 12" Thin Crust
Spicy Vegetarian 14" Deep Pan
Spicy Vegetarian 14" Thin Crust
Vegetarian 10" Thin Crust
Vegetarian 12" Thin Crust
Vegetarian 14" Thin Crust
Donner Pizza 10" Deep Pan
Donner Pizza 10" Thin Crust
Donner Pizza 12" Deep Pan
Donner Pizza 12" Thin Crust
Donner Pizza 14" Deep Pan
Double Spicy 10" Deep Pan
Double Spicy 10" Thin Crust
Double Spicy 12" Deep Pan
Double Spicy 12" Thin Crust
Double Spicy 14" Deep Pan
Double Spicy 14" Thin Crust
Garlic Chicken 10" Deep Pan
Garlic Chicken 10" Thin Crust
Garlic Chicken 12" Deep Pan
Garlic Chicken 12" Thin Crust
Garlic Chicken 14" Deep Pan
Garlic Chicken 14" Thin Crust
Hot & Spicy 10" Thin Crust
Hot & Spicy 12" Thin Crust
Hot & Spicy 14" Thin Crust
Masala Fish 10" Thin Crust
Masala Fish 12" Thin Crust
Masala Fish 14" Thin Crust
Chicken Special 10" Deep Pan
Chicken Special 10" Thin Crust
Chicken Special 12" Deep Pan
Chicken Special 12" Thin Crust
Chicken Special 14" Deep Pan
Chicken Special 14" Thin Crust
Chicken Feast 10" Deep Pan
Chicken Feast 10" Thin Crust
Chicken Feast 12" Deep Pan
Chicken Feast 12" Thin Crust
Chicken Feast 14" Deep Pan
Chicken Feast 14" Thin Crust
2nd Half Pizza Cheese & Mushroom
2nd Half Pizza Cheese & Tomato Pizza
2nd Half Pizza Chicken & Pineapple
2nd Half Pizza Chicken & Sweetcorn
2nd Half Pizza Chicken Feast Pizza
2nd Half Pizza Chicken Special Pizza
2nd Half Pizza Darbar Pizza
2nd Half Pizza Donner Pizza
2nd Half Pizza Double Spicy Pizza
2nd Half Pizza Garlic Chicken Pizza
2nd Half Pizza Hawaiian Pizza
2nd Half Pizza Hot & Spicy
2nd Half Pizza Keema Pizza
2nd Half Pizza Masala Fish
2nd Half Pizza Meaty Pizza
2nd Half Pizza Mixed Grill Pizza
2nd Half Pizza Pepperoni & Pineapple
2nd Half Pizza Pepperoni Pizza
2nd Half Pizza Perfect Pizza Special
2nd Half Pizza Sausage & Beans
2nd Half Pizza Seafood Pizza
2nd Half Pizza Spicy Vegetarian
2nd Half Pizza Tandoori Chicken Pizza
2nd Half Pizza Vegetarian Pizza
1st Half Pizza Cheese & Mushroom
1st Half Pizza Cheese Tomato Pizza
1st Half Pizza Chicken & Pineapple
1st Half Pizza Chicken & Sweetcorn
1st Half Pizza Chicken Feast Pizza
1st Half Pizza Chicken Special Pizza
1st Half Pizza Darbar Pizza
1st Half Pizza Donner Pizza
1st Half Pizza Double Spicy Pizza
1st Half Pizza Garlic Chicken Pizza
1st Half Pizza Hawaiian Pizza
1st Half Pizza Hot & Spicy
1st Half Pizza Keema Pizza
1st Half Pizza Masala Fish
1st Half Pizza Meaty Pizza
1st Half Pizza Mixed Grill Pizza
1st Half Pizza Pepperoni & Pineapple
1st Half Pizza Pepperoni Pizza
1st Half Pizza Perfect Pizza Special
1st Half Pizza Sausage & Beans
1st Half Pizza Seafood Pizza
1st Half Pizza Spicy Vegetarian
1st Half Pizza Tandoori Chicken Pizza
1st Half Pizza Vegetarian Pizza
Cheese & Tomato Pizza 10" Deep Pan
Cheese & Tomato Pizza 10" Thin Crust
Cheese & Tomato Pizza 12" Deep Pan
Cheese & Tomato Pizza 12" Thin Crust
Cheese & Tomato Pizza 14" Deep Pan
Cheese & Tomato Pizza 14" Thin Crust
Chicken Nuggets with Fries
Regular Onion Rings - 10 Pieces
£1.49
Large Onion Rings - 20 Pieces
£2.49
Chocolate Fudge Cake
Cake slice
£2.49
Ben & Jerry's Ice Cream (500ml) Caramel Chew Chew
£5.49
Ben & Jerry's Ice Cream (500ml) Chocolate Fudge Brownie
£5.49
Ben & Jerry's Ice Cream (500ml) Cookie Dough
£5.49
Chicken Nuggets 10 Pieces
£2.99
Popcorn Chikcorn 6 Pieces
£1.00
Popcorn Chikcorn 10 Pieces
£2.00
Popcorn Chikcorn 20 Pieces
£3.00
Kebab Meal 1
2 Lamb donner kebab in naan, 2 fries & bottle of drink
£9.99
Kebab Meal 2
2 Chicken tikka in naan, 2 fries & bottle of drink
£10.99
Kebab Meal 3
2 Mixed kebab in naan, 2 fries & bottle of drink
£11.99
Garlic Bread with Cheese & Mushrooms
£3.50
Half Pounder Burger Meal
Flame grilled beef burger with lettuce & choice of sauce
£3.99
Fillet Burger Meal Classic
Whole breast fillet & a can of soft drink. With lettuce & choice of sauce
£3.49
Fillet Burger Meal Sizzler
Whole breast fillet & a can of soft drink. With lettuce & choice of sauce
£3.49
Chicken Popcorn Meal 10 Pieces
A full box of chicken bites & a can of soft drink
£2.99
Chicken Popcorn Meal 20 Pieces
A full box of chicken bites & a can of soft drink
£3.99
Chicken Strip Meal (2 Pieces)
Crispy strips of tender chicken fillet in spicy coating & a can of soft drink
£2.99
Chicken Strip Meal (5 Pieces)
Crispy strips of tender chicken fillet in spicy coating & a can of soft drink
£3.99
Single Mini Fillet Burger
£0.99
Super Chicken Burger Classic
Whole breast fillet with cheese & hash brown & a can of soft drink. With lettuce & choice of sauce
£3.99
Super Chicken Burger Sizzler
Whole breast fillet with cheese & hash brown & a can of soft drink. With lettuce & choice of sauce
£3.99
Super Mixed Burger Classic
Whole breast fillet with cheese, chicken strips & a can of soft drink. With lettuce & choice of sauce
£4.49
Super Mixed Burger Sizzler
Whole breast fillet with cheese, chicken strips & a can of soft drink. With lettuce & choice of sauce
£4.49
Mini Fillet Burger Meal
Served with a can of soft drink
£2.49
Quarter Pounder Burger Meal
Flame grilled beef burger with lettuce & choice of sauce
£2.99
Perfect Sizzler Box 5 Wings Meal
Chicken wings in perfect spicy coating & a can of soft drink
£2.99
Perfect Sizzler Box 8 Wings Meal
Chicken wings in perfect spicy coating & a can of soft drink
£3.99
Perfect Value Box Meal (2 Pieces)
Tender pieces of SFC in our secret classic recipe coating & a can of soft drink
£3.19
Perfect Value Box Meal (3 Pieces)
Tender pieces of SFC in our secret classic recipe coating & a can of soft drink
£4.10
Wraps Meal
Marinated in our special masala with classic OR spicy chicken strips, juicy chicken thigh marinated in tikka spices & a can of soft drink
£3.99
Perfect Combo Box (2 Pieces)
Classic recipe chicken pieces plus 2 spicy wings & 1 chicken strips & a can of soft drink
£3.99
Perfect Combo Box (3 Pieces)
Classic recipe chicken pieces plus 2 spicy wings & 1 chicken strips & a can of soft drink
£4.99
Variety Meal
Chicken burger, 1 piece chicken, 3 spicy wings, medium fries & drink
£4.99
Burgers Special Offer With Fries
Chicken steak or fish burger with lettue & mayo or veggie burger with lettuce & choice of sauce
£2.49
Burgers Special Offer With Fries & Drink
Chicken steak or fish burger with lettue & mayo or veggie burger with lettuce & choice of sauce
£3.48
Donner Burger Single
With lettuce & choice of sauce
£2.00
Donner Burger Meal
With lettuce & choice of sauce
£2.99
Snack Packs
1 Piece of chicken OR 1 piece of chicken strip OR 2 wings OR chicken bites with fries OR chicken nuggets with fries
£1.49
8 Pcs Pizza Perfect Chicken Bucket
Family jumbo
Southern fried chicken, 4 fries & bottle of drink
£10.99
12 Pcs Pizza Perfect Chicken Bucket
Family jumbo
Southern fried chicken, 4 fries & bottle of drink
£13.99
14 Pcs Pizza Perfect Chicken Bucket
Family jumbo
Southern fried chicken, 4 fries & bottle of drink
£16.99
Bargain Meal
Any 2 x-large pizza, 4 pcs garlic bread, 2 fries & bottle of drink
£18.99
Any Time Offer
Any regular pizza, fries & can of soft drink
£5.49
Any 2 Regular Pizzas
Any 2 regular pizzas, 4 garlic bread, any 2 dips &  bottle of drink
£11.99
Family Deal 1
Any 2 x-large pizzas, garlic bread (6 slices), 10 spicy wings, 3 fries, any 3 dips & bottle of drink
£27.98
Family Deal 2
Any x-large pizzas, any regular pizza, garlic bread (6 slices), 4 pieces chicken, 2 fries, any 2 dips & bottle of drink
£23.98
Family Deal 3
Any x-large pizzas, 1 donner kebab with fries, 4 pieces of garlic bread with cheese, 1 large fries, 2 dips & bottle of drink
£17.50
Mixed Deal
Any large pizza, 4 pieces of chicken, 2 fries & 2 cans of soft drink
£12.99
Meal Deal 1
6 Pieces chicken, 2 fries & 2 drink
£8.99
Meal Deal 2
8 Pieces chicken, 4 fries & bottle of drink
£12.99
Meal Deal 3
10 Pieces of chicken, 4 fries & bottle of drink
£14.49
Meal Deal 4
10 Pieces chicken, 4 fries, 5 spicy wings & bottle of drink
£15.95
Meal For 2
Any large pizza, 1 large donner kebab in nan, 4 pcs garlic bread, 2 fries & 2 cans of drink
£13.99
Pizza Deal 1
Any large pizza, 2 fries & 2 cans of soft drink
£8.99
Pizza Deal 2
Any large pizza, large fries, chocolate fudge cake & 2 cans of drink
£11.49
Pizza Meal
08" pizza with 3 toppings, fries & a can of soft drink
£4.49
Contact Us
Find Us
123 Shawsdale Road, Birmingham, B368NG
We deliver to
B24, B26, B33, B34, B35, B36, B37, B7, B76, B8